Scruffy: A Knoxville Portrait Series
Scruffy features Knoxvillians, old and new, over the past 4 years. It's a reminder that no matter how long or short your time in Knoxville, you aided the building of a community worth loving in, growing in, and existing in. Knoxville will always serve as a haven for those who choose to call it home. They'll always be welcomed back with open arms.
Scruffy showcases 80 images and 40 personalized letters to the people portrayed in the images by their friends and loved ones. All 35mm film. All black and white. All Knoxville.
By Zara Saponja
It's not often when a soul matches beauty on the outside too, but with Sasha her heart is as deep as her blue eyes and her hands are as important as her brain and the two work more impeccably together than most get to work alone.
by Dalton Manning
Sarah B is one of the greatest emitters of love in our community. Her ability to provide real compassion and care for those around her consistently amazes me everyday. Her beauty and intellect on top of her strength and innocence in her ability to love others is extraordinary
By Sam Stratton
TN DAZZLEBITCH MEAGAN THOMAS, 29, IS BEST REMEMBERED FOR HER ROLES AS HUSSY, CONFIDANT, AND REVELER SUPREME. THE STROKE OF HER SWORD? WELL, IT HAS ALWAYS RELEASED THE POWER OF THE QUICKENING. SHE'S FABULOUS. THE END.
By Sarah Basiri
Dumb life is the practice that no one knows anything about, but because of that, is open to learning everything. Dalton's severely nonjudgmental outlook on life makes him a friend to all, with an open heart and open mind. A true student of the world, Dalton is always down to have any conversation with any person just to learn a new outlook. His capacity to want to learn from others, before ever even knowing them, is his truest strength.
By Tyra Von Shade
Shaydaa Lea is much more than just my partner! She is a fierce entertainer with an unbreakable spirit who deserves the world! Definitely a worthwhile acquaintance to make and performance to see.
By Dan Hood
You've made me feel cared for and welcomed when I hardly knew anyone in this town. You encouraged me in times when I thought I should give up. You transformed yourself and helped me learn a thing or three. You give me and everyone you know more than you receive and your presence challenges those around you.
By Kelsey Tanner
Torie has a superpower. And it's when in conversation that it reveals itself. Torie Ann Buché has the unique ability to make even the most socially inept feel like witty and insightful social geniuses who feel only valid feelings and crack only hilarious jokes. Though other reasons worth recognizing make Torie a valuable part of Knoxville—her future in architecture creating community spaces, her alacrity for in-town adventures, her surprising Cher impression, etc.—none are as infectious and inspiring as the confidence she instills in her peers.
By Alan Banjandas
You know she is the best dancer in Knoxville, but did you know she once won an erotic dance contest? You know she's an architect, but did you know she designed the new dorm at the Highlander Center? You know she likes liquor but did you know she also hates water? You know she started Freedom Thighs, but did you know she singlehandedly got Knoxville's bike budget increased from $0 to $1,000,000 in 3 years? Everyone knows she has the most perfect of all possible V's, but did you know that both her T's are more beautiful than God's tears?
By Corinna Herndon Ray
Abigail – strikingly beautiful. On approach, a cloud comprised of lavender and coconut oil envelops you in its fog. Salt deposits on your lips touch your tongue. They indicate what? Have you seen the ocean today? No, they came from the space where she holds the water on the other side of her eyes. A sensory symphony. What she dons giving insight – velvet, suede, the softest soul. You, newcomer with no one, she'll engage you first. Offering a generous ear until she holds your heart in her hands. Don't worry, she's strong and brilliant. With a clear voice, it's only the beginning.
By Ellen Hyrka
Knoxville, are you in need of an expert? Not sure who to call? Call my best friend and personal hero, Alex Gilbert. Call Alex if you need some art direction in your beauty look and she'll set you straight. Call Alex if you're feeling crummy and need someone to snuggle with you and binge watch RuPaul's Drag Race. Call her if you want to talk about the sociopolitical history of a marginalized society and she'll offer you a studied array of perspectives you didn't know you needed to know. Call Alex if you need lessons in being *extra*. Call her and invite her out to go dancing with you if you're ready to s w e a t . Call her Alexandra, Alexi, sweetie, honey pie, babydoll... but maybe don't call. Maybe just text her.
By Jacob Van Beur
This woman is one of the most special individuals that I have ever met. She has endless love for her friends, family, and passions. She has a sense of humor and personality that can light up the darkest rooms. In fact, I challenge you to try not to smile or laugh around her - it can't be done. Her creativity and artistic ability are second to none. You can tell that her heart is in every piece of art that she makes, whether it be a doodle or a sculpture. She is an incredibly driven, hard-working, and selfless student. In a world of distractions, she maintains her focus and marches on, bettering herself and those around her. - Her biggest passion is what makes her a very valuable part of the community. She has committed her education (and life) to helping individuals with mental disabilities. Those that are cast aside by many others just because they are different are the people she is most passionate about. She pours her heart and soul into every student that she works with because she knows what they are capable of. She is an unending source of encouragement, patience, and love. Her dedication will change the lives of hundreds or thousands of students that just wanted a chance, and she will be there to give it to them. - They say it takes a very special kind of person to work with people with mental disabilities and that is exactly who she is. It's hard to find the right words to describe the love of your life, but she knows what I see and I know that you see it, too.
By Anna Wehrwein
You probably know Jessica as JG. Perhaps you know her as a multi-media artist, or that lady who can make her own clothes, or that cute girl who just rode past you on her bike, or maybe you just know her laugh—generous, kind, contagious. But to get to know JG is learn that she knows how to do almost everything. Her polymathic skills (see printmaking, photoshop, philosophy, probiotic concoctions, power tools) are seemingly endless, as is her willingness to share them (the girl makes the best hangover breakfast in town and knows every word from the musical Grease). More impressive though, is her ability to figure things out, to teach herself new things and in turn, teach the people around her. However, my favorite times will always be the ones spent talking about what we don't know or can't know—about the things we are both still trying to figure out.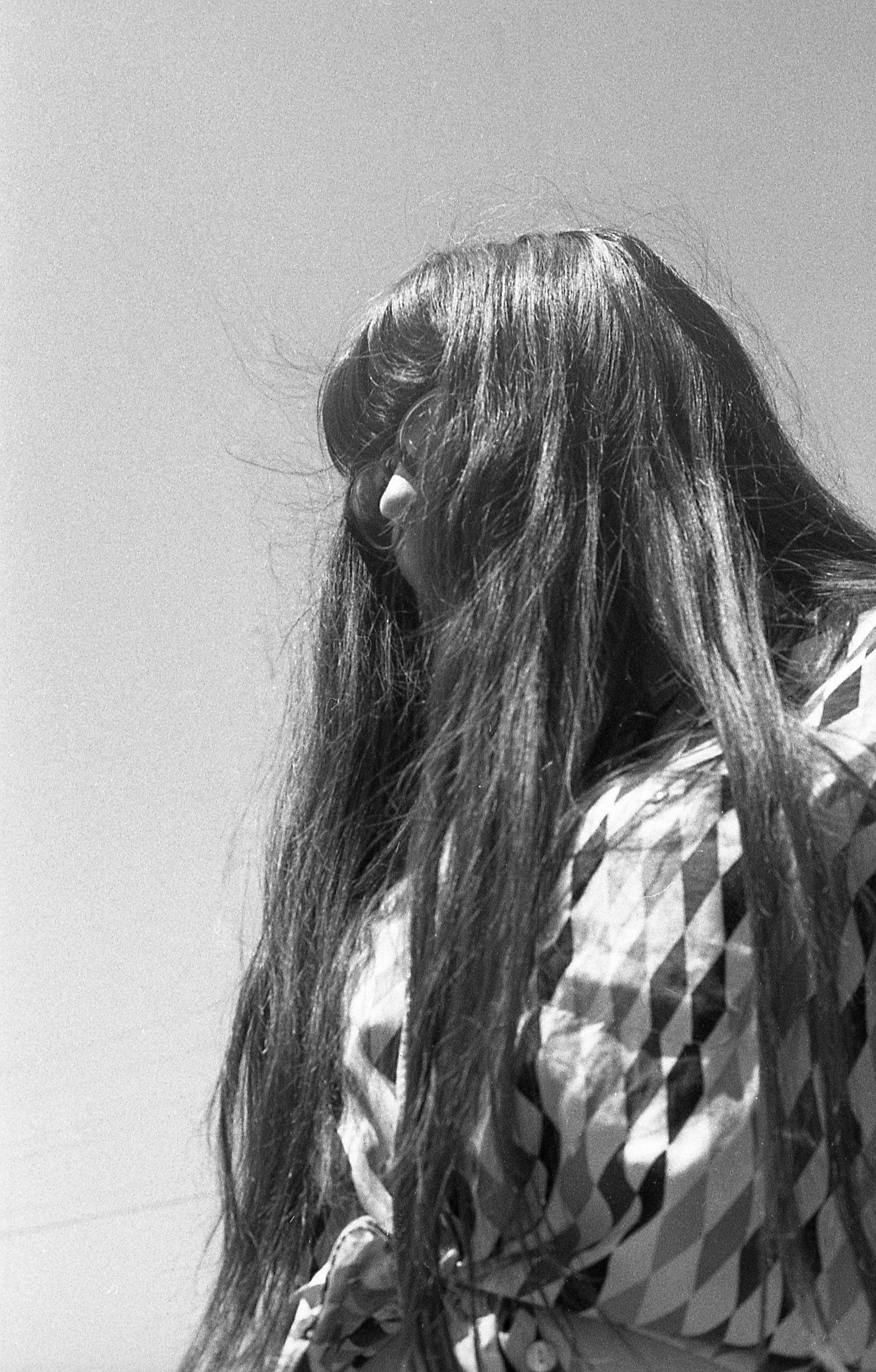 By Holly Rainey
Yaz is an Electric Darling. You might have spotted her on the dance floor or singing her heart out on stage. She is dynamic, passionate, creative, loyal, spunky and always down to brunch. Knoxville is truly lucky to be graced by the presence of such a unique individual.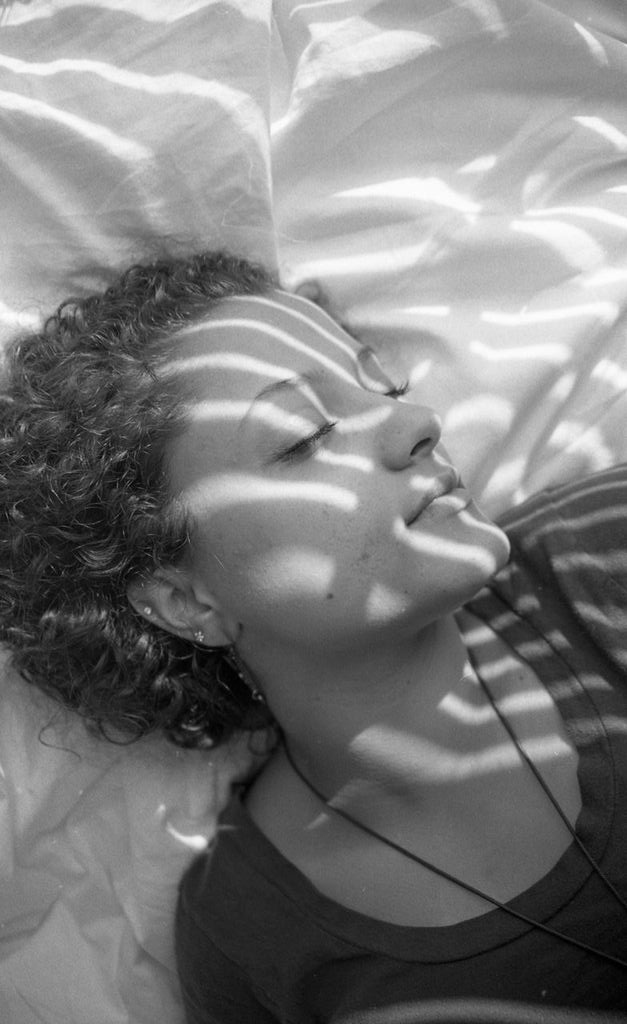 By Samantha Adamsapple
Dick jokes, deep throating, and fingering lesbians. This is the queen of raunch with every show she presents. No subject or act too vulgar. Knoxville's modern day Divine with beauty, grace, and the love of shocking a crowd. This what makes Daisa Brooks alluring. There is also a kind heart with a love for her fellow man. Give me your tired, hungry, and poor. I will give you a home, a laugh, and a chance. This is what also comes to mind when I think of Daisa Brooks. No other queen has opened their home, heart, and life to the ones struggling here in Knoxville like she has. The "Ton of Fun" shows compassion to every person that passes before her. Behind the raunchy language and sexual innuendo is a heart of gold. I love you Momma!
By Lauren Sanders
Dan is my brother, my porch beer listening ear, and my fellow believer in the chaos magic of the absurd. His productive attitude and his ideas energize me. His eagerness to help other artists succeed makes this temporary space feel like home
By Jackson Cain
Quarrels, push them by. (5)
You are and always will be (7)
golden in my eye. (5)
___________________________________
Forgiving, loving, and passionate
With positive adjectives departed,
The objective beauty of your person remains. Seeing me for my potential and others without flaws.
Kind, not just to me but all.
By Lauren Hulse
When we write about out kids it's always what we hope they'll bring to the future. We hope that when they grow up, they'll pick up the work we've left undone, they'll succeed where we've failed, they'll imagine possibilities we weren't able to. We love to say, "These kids are our only hope for the future." But kids bring hope and transformation from their very conception, and every second after that. - I don't ever want to be in a room, in a movement, in a community that doesn't have a kid in it. Watching my son grow up and my friends' kids grow up, I see that they teach us adults how to really care for each other - because we have to and that's just that. Even in very temporary communities - in a room full of total strangers - everyone's watching out for the kids, you don't even have to ask. They demand that we care for them, and for each other, just being there, and that's among the greatest things they do for us.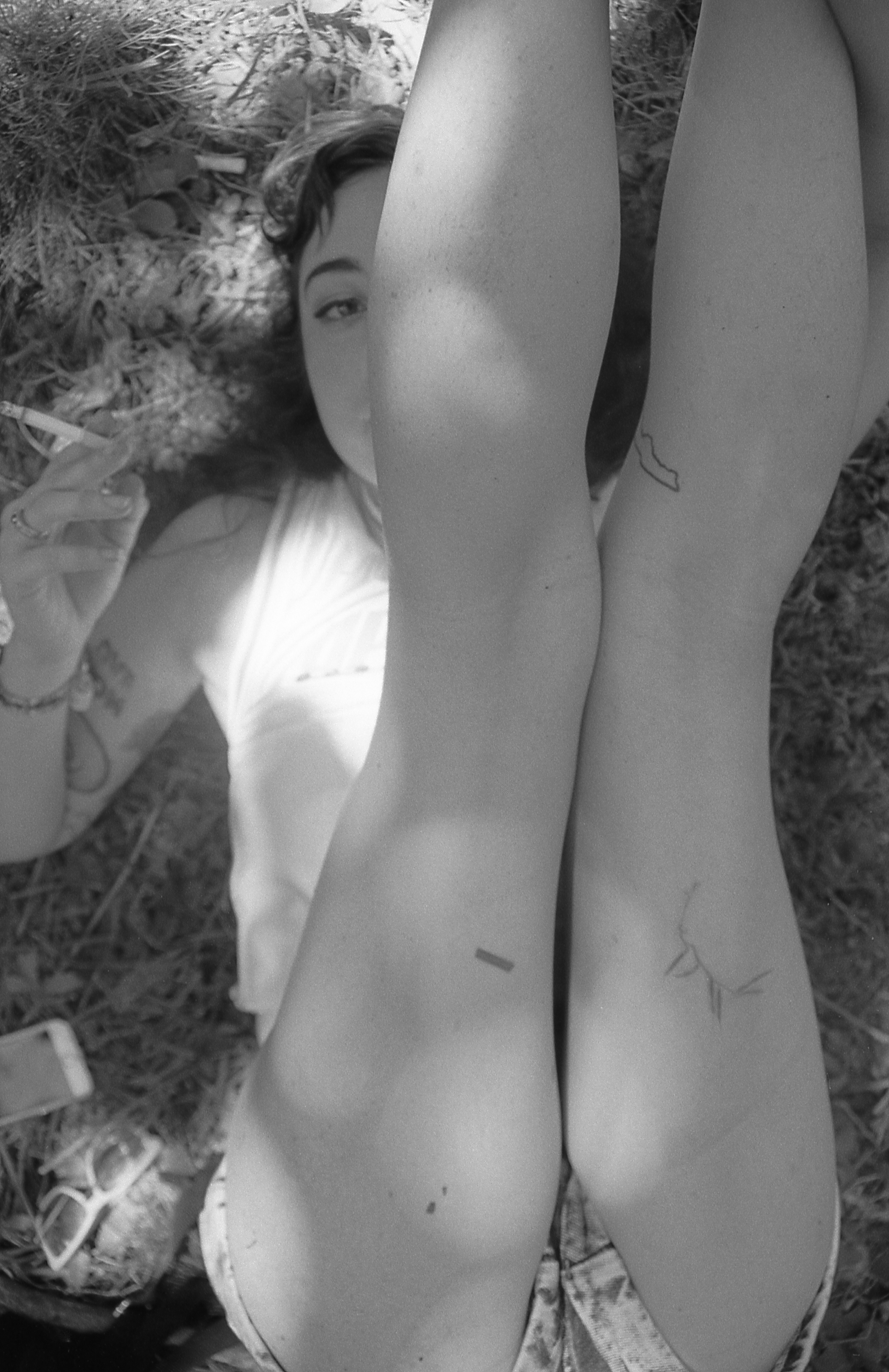 By Robby Kerr
She's a roller coaster of emotion and I wouldn't have her any other way. She's cried and danced with me through the pride parade and she's cried simply from seeing a cute dog walk towards us on the street. V will always tell you that her heart is black, but every one of her lucky friends knows she has a heart of GOLD, and I am so so proud of her.
By Holly Briggs
I first met Sarah Shebaro in the fall of 2005 while sitting at the bar of the Pilot Light. I was young and I was new to an art education program at the University. Little did I know that this chance meeting would result in a near instantaneous friendship that would be unlike any other I had ever experienced. It was an electric collision of two like minds; a particle accelerator fueled in part by Sarah's creativity, humor, and passion for being. Now, nearly 12 years later, as I reflect on our long friendship, I stand in awe of Sarah Shebaro and the magnetic force she possesses for making and sharing art with the community.
In short, Sarah Shebaro is a solid gold lady.
By Molly Mullin
Matthew Christopher Mullin. Dearest sweetheart and champion of the many, solely on a one-on-one basis, he greets those who enter his space and takes them for who they are, and not who they may seem to be. Or perhaps he takes them for how only he sees them. He is a true romantic, in the classic sense of the word. Always seeking with the eye of an innocent person, the other eye of someone who knows far better. Some may say he's grown into this over time, but I say - as his FIRST best friend: he's always been like this. You will be lucky to cross his path, this one. Mattie Christopher Mullin. The best kind of mirror into who you might be, who may wish to be, who you may become.
By Daisa Brooks
Samantha AdamsApple gives a positive attitude to our LGBTQ community. She's outgoing she listens. And always has a confident look on life. She keeps a smile on her face even if something is wrong.
By Kelsey Cotton
Nina radiantly exudes authenticity. She embodies so much of what makes Knoxville extraordinary. Knoxville provides a place to lay out all the different parts of yourself and start putting those corner pieces together. You can't have a good story without a frame. Knoxville is gritty… chaotic… heart wrenching… exhilarating…and these qualities proved a catalyst. Slowly that center, connecting circle was drawn across the Venn diagram of Nina's life. All the critical pieces that she'd gathered throughout her life came together. Nina became Nina in Knoxville. Her vibrancy, brilliancy, and magnetism flooded up and out of her. The way she moves now… it's like she's finally at full charge. It's been spectacular to witness her find love, friendship, and self in a place that originally brutalized her spirit—the irony of development.
By Aloha Erica Casey
An incredibly brilliant and genuine individual. Caring and sweet to all. Oh and the puns. It would be a pun-ishable crime not to mention the puns
By Jessica Hammonds
There once was a boy that lived in a little town by the mountains. He was beautiful and bright in every sense of the word. He was kind and happy and loyal. He looked around his little town and saw that the people there could sometimes be sad and could take themselves too seriously. So he went around his town spreading happiness and silliness and joy with his beautiful smile and great hugs and anyone who met him became a better person from knowing him. He lives in that town to this day. His name is will, and just to know that he exists in the world makes it a little better and a little more fun for all of us.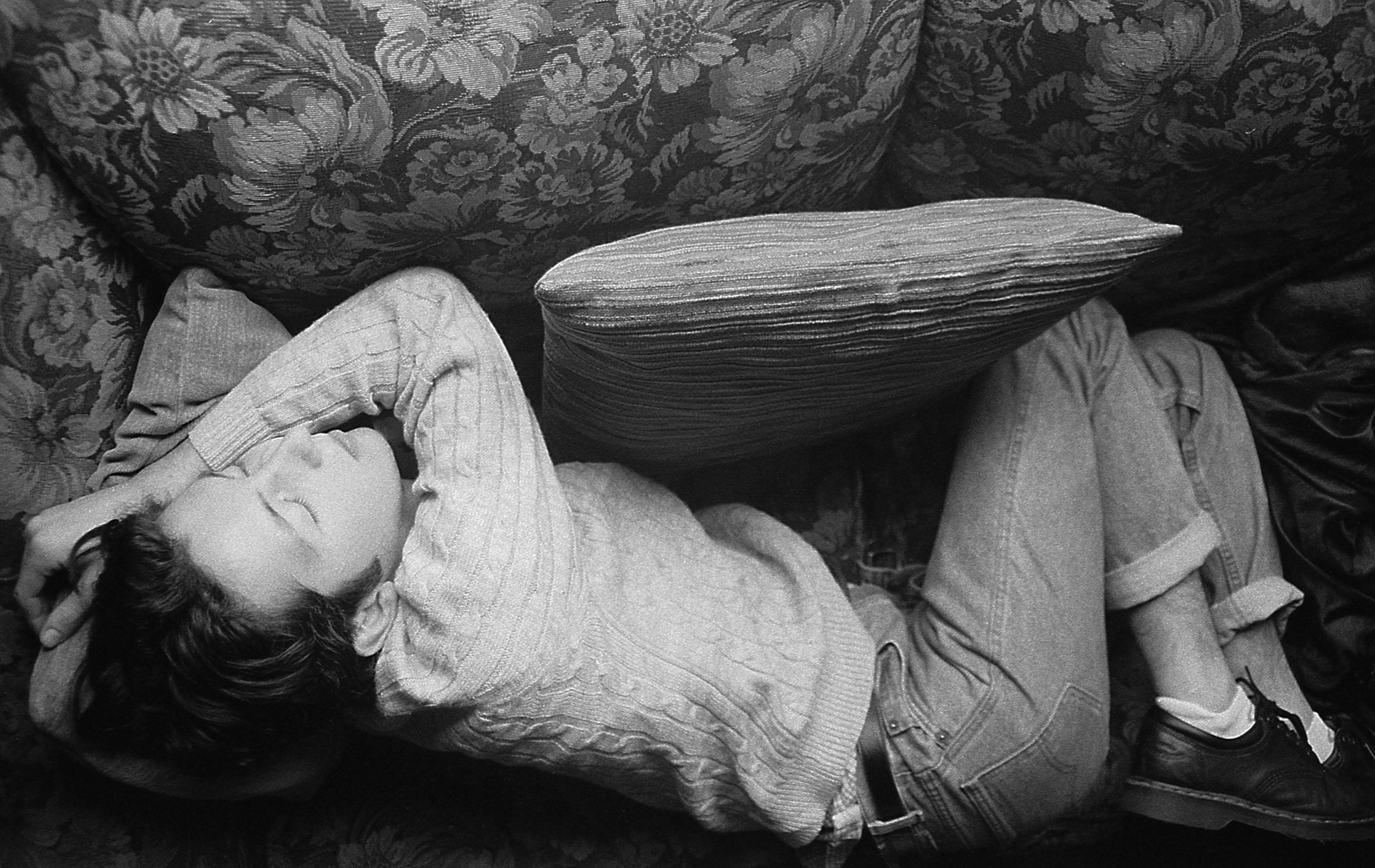 By Liz Albertson
I was captivated by his saunter before I ever met him. When he turned around his dark mop of bouncing curls perfectly framed a sweet and gentle face. We met through friends and I quickly knew him as a tender, beautiful, and confident spirit. It's an infectious demeanor in the best way possible. You want to hold him close and keep him to yourself, but he is love and it is, luckily for us, boundless.
By Asafe Pereira
A self-less friend.
A force of nature.
A caregiver.
A true artist.
A fighter.
A gift.
By Shaydaa Lea
It was 2 years ago when Tyra Chanel first come into my life! Not only is she my amazing partner she is an inspiration to the young up and coming local queens! She is beautiful, charismatic and inspiring. ❤ I can't wait to share more experiences and journeys in the near future! If you ever get a chance of meeting her you will have a BLAST!!
By Chris Rusk
Emily Elizabeth Williams lives in Knoxville, TN. Unlike a lot of people who also live in Knoxville, TN, she DOES NOT come from Florida, the Midwest, or anywhere Yankees are from. Even though she is a pure bred Southern girl, she does not have a southern accent. She lived in Switzerland and Ireland for a while. Although she traveled that far over an entire ocean, she is pretty scared of the water. She also speaks a few other languages, and she will tell you a lot about the universe, even if you are only half-listening. She loves her puppy. When you meet her for the first time, she may or may not 'people' well with you. You just have to get to know her better, then you will understand why the ones close to her enjoy being around her so much.
By Sharath Ashwin Sriman
In a world of complex beings, Adam is simplicity personified. A genuinely caring person, who is always there for others in their time of need, yet never asks for anything in return. A charismatic communicator who is assertive and authentic, making his friends feel heard and understood. Adam is a blessing and god's gift to this community.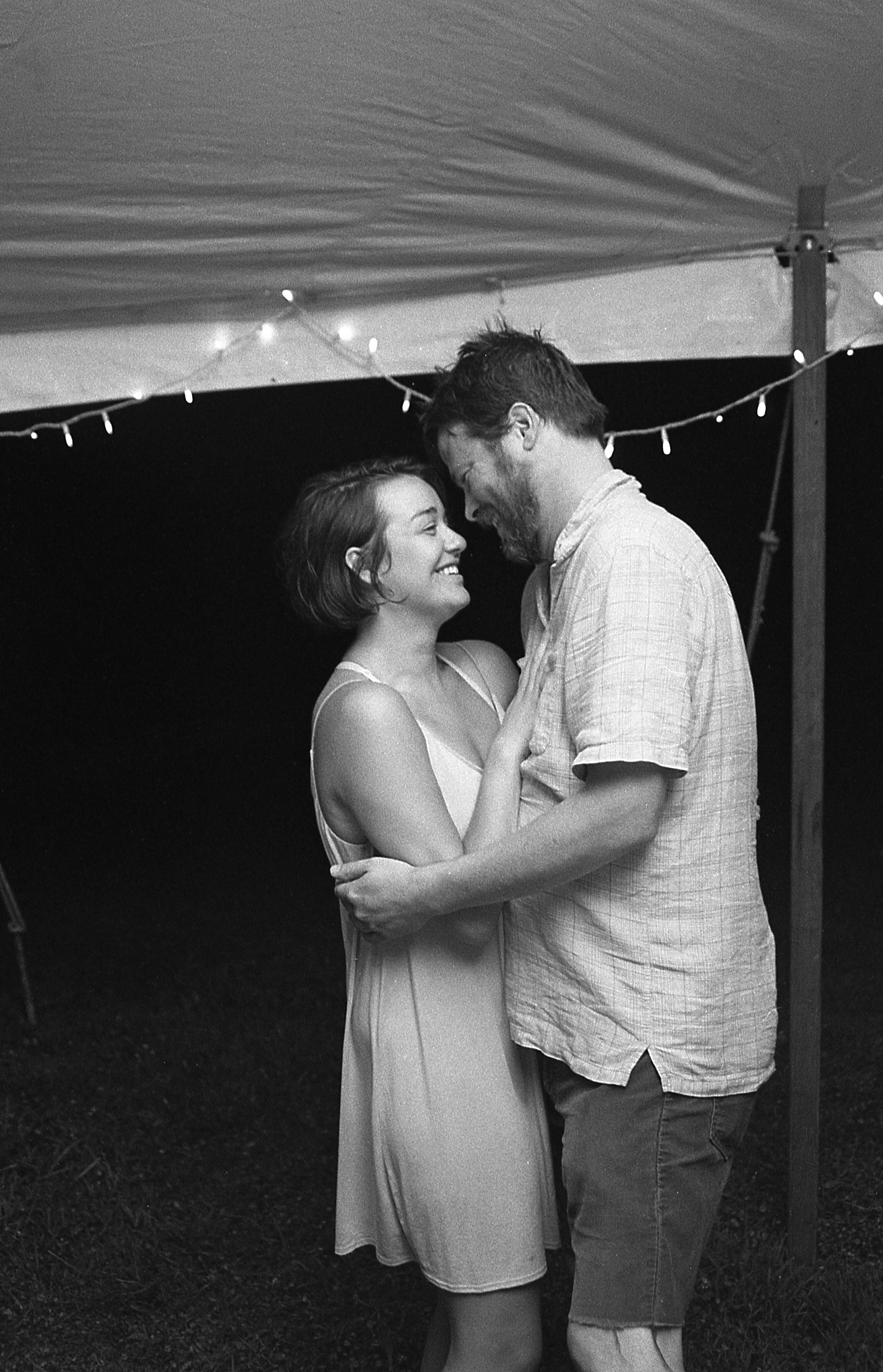 Christiana Marlene Harris & Joshua Otis Wright
By Korrie Shell
Cayla (Cale) is one of the most uniquely gorgeous creatures I've ever known. Not just because of her obvious porcelain and so intense, it's almost fictional beauty. But also due to her diligence, intellect, and amazing ability to fight her way to becoming everything she wants.
By Zack Plaster
Addison is sincere, bizarre, & supremely intelligent. The only thing that rivals his level of receptivity is his deep level of love for the people around him. Knowing a person like Addison & being privy to his perception of the world has made all of us better people, myself especially.
By Alisha Schuett
I first met David almost a decade ago when I was a timid twenty-something. Soon after, I received a message from him which ended with a frank but heartfelt, "Stop being so damn scared." I think those few words are the essence of David Dalton. A fearless force of nature who wants everyone he knows and loves to be the best version of themselves. A dedicated lover of our earth and student of the stars, once you've met David you realize there is no one else quite like him. In times of doubt, I've often gone back to that letter he wrote me in 2008 and thought, "You know, it's all going to be okay. At least that guy believes in me." I hope David knows how special he is to our community and how wonderfully comforting it is to have him in your corner.
By Danny Greene
You are admired, lusted and loved from afar, and cherished by whoever has the pleasure of being in your presence. Despite all of this you are humble and unknowing of how beautiful and amazing a person you are. You are the sun, our light, Our mother.
By Lindsey Collins
Emily Elizabeth Breeden is a force to be reckoned with. Often mistaken for a "bitch," she genuinely stands up for what she believes in and isn't afraid of the words "no," "go fuck yourself," and "I'm sorry" - three phrases most people fear using. Not only is her face an obvious work of art, her beauty is matched in sarcasm, wit, and the truest friendship anyone could know (if you're lucky enough to gain her trust). When Knoxville can seem lost in In a disingenuous hell hole and at times plagued with false relationships, Emily simply offers bold and blatant honesty when people need it most.
By Krystal Minton
SENT AT 4:55 AM - I was up feeding Gus and had time to think about what I wanted to say about Danny. It's not very long and I hope it's not too corny! I also hope this doesn't wake you up. Love you! ❤
"Danny is magnetic. I have been connected to him from the first time I met him. I think we constantly challenge each other to be a better version of ourselves. He is my heart."
By Tori Basile
I don't know anyone else like Scott, but at the same time he's important to how I view the spirit of my Knoxville community. He has that young energy, that old soul and that generosity and acceptance of people that I love. He's one of my best friends in this world.
by Meagan Thomas
Mustache Wearin', Head Bangin', Makeup Beatin', Heart Warmin', Cheeba Smokin', Skirt Sportin', World Travelin', Hair Braidin', Pussy Poppin', Guitar Shreddin', Milk Drinkin', Beer Chuggin', Hair Bearin', Good-for-nothin', World Famous, Fuckin' Libra
By Rindi Daryelle York
Twelve years ago I met a girl wearing an airbrushed t-shirt with the name Alisha written across it. I did not know then how much I would come to love this girl, but I can't imagine my life without her now. - Alisha, whom I often describe as my Kindred spirit, is much more than just Knoxville's own style maven. Her extraordinary beauty is no match for what truly lies beneath. It is of course easy to fall in love with her wit and charm, but it is her endless strength and compassion that I most admire. She is the kind of person whose love and kindness are unconditional, and loyalty unquestionable. Our friendship throughout the years could fill a book with stories of laughter and adventure, but the best chapters would be the moments she's dried my tears and comforted me with her words. - She is a pioneer in mobile fashion and one of the first to make a presence in Knoxville. Her boundless creativity and a keen sense of style continue to shape and inspire our community. She is a tremendous source of influence when it comes to her ever expanding knowledge of music and art, and she will always set the bar in regard to fashion. - If you are fortunate enough to know Alisha, then you know you have won the friend lottery with this woman.
By Alaina Smith
Ryan Ashley was seeping into Knoxville before she ever even decided to move here. Friends of mine had met her at an out-of-town craft fair and were so taken with her that her name made it into everyday conversation quickly. Maybe that's why, when I finally met her, it seemed like we were old friends immediately. And while she has only lived here a few months, and I am still getting to know her, I feel she is a kindred spirit. Driven, engaged, creative, blunt, sophisticated, surprisingly vulgar - Ryan Ashley never lacks confidence. She doesn't blink or blush to correct new people from calling her "Ryan" or "Ashley" singularly. "No, it's Ryan Ashley. You can call me R.A. for short." I imagine 9-year-old R.A. having the very same conversation with her friend's mother or her dentist. Or maybe she was running around shirtless on the playground yelling about Star Wars. What do I know? I'm only her newest old friend.